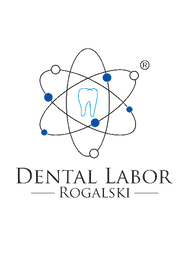 TECHNIK DESTYSTYCZNY W DZIALE NAPALANIA CERAMIKI
zł 5 000 - 10 000

per month
Category:
Dental techniques - Ceramics
Required skills
Ceramic veneer fabrication
Regular (1 year)
Ceramic inlay / onlay fabrication
Regular (1 year)
Ceramic crowns / bridges fabrication
Regular (1 year)
About the job
Nasza firma Dental Labor Rogalski istnieje na polskim rynku od 1999 r. 
Od samego początku swojej działalności główny nacisk kładziemy na wdrażanie światowych innowacji przez co staliśmy się pionierem CAD/CAM w Polsce.
Jako jedna z nielicznych firm w Europie pracujemy na przemysłowej frezarce Fanuc Robodrill, pozwala ona nam wykonać dowolny nawet najbardziej zaawansowany produkt protetyczny.
Dzięki swej precyzji i szybkości, jesteśmy w stanie zaspokoić nawet najbardziej wymagających klientów. 
Nieustannie rozwijamy się oferując swoim odbiorcom najwyższą jakość produktów. 
Zdobytą wiedzą i doświadczeniem dzielimy się z naszymi klientami organizując dla nich szkolenia, zapraszając na nie znanych wykładowców z całej Europy. 
Zapraszamy do współpracy wykwalifikowanych techników dentystycznych na stanowisko:
TECHNIK DENTYSTYCZNY W DZIALE NAPALANIA CERAMIKI
Oczekiwania:
Kreatywność
Znajomość anatomii zębów.
Doświadczenie w dentystyce.
Sumienność
Punktualność
Chęć rozwoju
Umiejętność pracy w zespole
Mile widziana znajomość języka niemieckiego bądź angielskiego
Oferujemy:
- Możliwość pracy w doświadczonym i pomocnym zespole.
- Możliwość samokształcenia i ewentualnego doszkolenia.
- Bardzo dobre warunki pracy na najwyżej jakości sprzęcie.
- Praca z międzynarodowym zespołem lekarzy stomatologów.
Our company, Dental Labor Rogalski, has been on the Polish market since 1999. 
From the very beginning of our activity, we have been focusing on implementing global innovations which made us a CAD/CAM pioneer in Poland.
As one of the few companies in Europe, we work with a Fanuc Robodrill industrial milling machine, which allows us to make even the most advanced prosthetic product.
Thanks to its precision and speed, we are able to satisfy even the most demanding customers. 
We are constantly developing by offering our customers the highest quality products. 
We share our knowledge and experience with our customers by organising trainings for them and inviting well-known lecturers from all over Europe. 
We invite qualified dental technicians to work with us on the position:
DENTAL TECHNICIAN IN CERAMICS DEPARTMENT
Expectations:
Creativity
Knowledge of dental anatomy
Experience in dental technology
Conscientiousness
Punctuality
Willingness to develop
Ability to work in a team
Knowledge of German or English would be an advantage
We offer:
The opportunity to work in an experienced and helpful team
Possibility of self-education and possible additional training
Very good working conditions on the highest quality equipment
Work with an international team of dentists
Benefits
Languages
Location